December 18, 2017
How to achieve inner peace?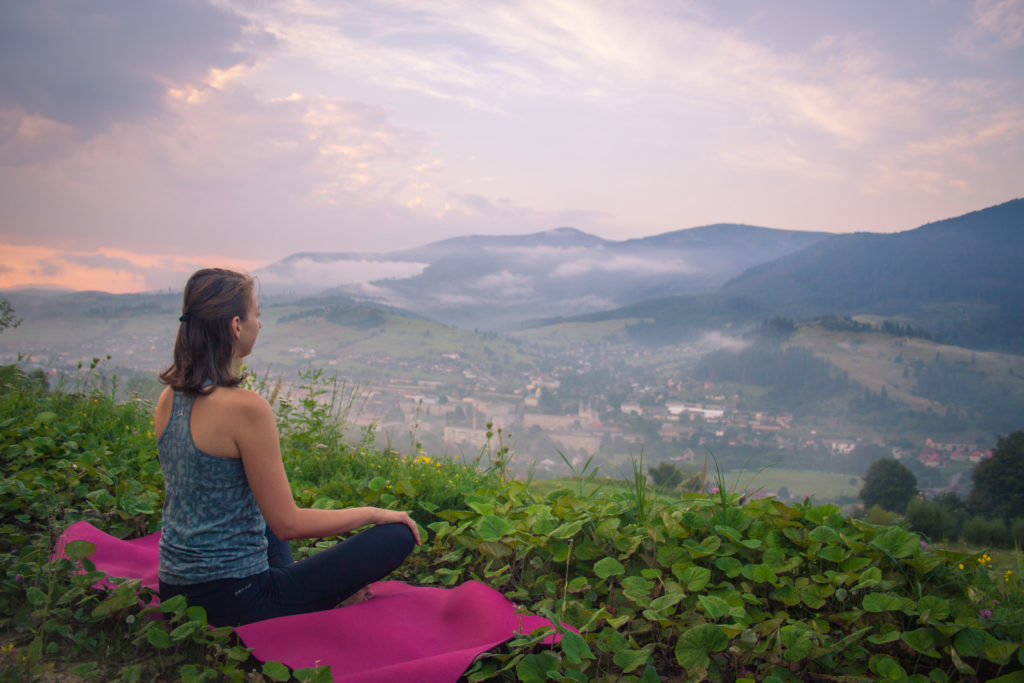 Inner calmness is not a lack of emotions and feelings. It`s ability not to get stuck and not fall into emotions. This is a kind of observer's position, when you fill with thoughts, emotions and assessments just a part of space, leaving place for reality. Mind peace is not a button by pressing which one can stop the flow of thoughts, it`s a regular interaction with oneself. There are 5 effective tools that will help you become more calm, confident, relaxed and filled with strength.
Energy practices. Time is the main resource, because it is irreplaceable. The second one is energy. We are contacting with energies every second. Therefore before the beginning of energy practices, it usually seems as something non-existent or esoteric. Nevertheless, each of us has an energy structure that determines the health of the organs, the mood, the sense of cheerfulness and the receptiveness to negative events in general. There are a lot of forms and types of energy practices. And all of them are aimed to calm the mind. My husband and I regularly practice Zhong Yuan Qigong. This practice make me feel the present moment, deepening body feelings and trains the skill of relaxation. Qigong is not easy and simple, but it is always interesting and informative to go inside yourself. With the help of Qigong I get acquainted with myself more.
Minutes of silence and breathing. The term meditation and mindfulness are well-known meanings. Therefore, I will propose concrete actions. Apps such as calm, buddhify, stop, breathe and think will allow you to meditate for 5-15 minutes. And if you have allocated yourself for about 30 minutes for silence, relaxation, breathing and tranquility, you can use the audio meditation of books by such authors as Joe Dispenza, Steven Levin, Joel Goldsmith, Swami Satyananda Saraswati, Sun Light.
Written practices. Writing is considered a practice of therapy. By writing out emotions, thoughts, feelings and doubts, you can get along the situation or get unexpected solutions to your questions. If you do not have the desire to write down your thoughts, you can do the practices and exercises from the books of Julia Cameron. My favorite book of this author is "The Right to Write." With her help, I got inspiration, learned new about myself and allowed the creative flow to open for 4 months.
Physical activity. Mind Body Fitness is a great way to increase concentration, learn the connection between the brain and the body, adjust the work of the nervous system and deepen the understanding of body. The most effective practices are Pilates and yoga. The key role place choosing a qualified coach who understands what he is doing. Over time, you can apply the principle of concentration in any physical activity.
Psychotherapy. Each of us carries within ourselves a trauma, uncertainty, resistance, deep pain or something else. Psychotherapy brings new insights and helps to rethink the past. And when you are not troubled by the past, you are inwardly at peace. And even when there are some difficulties or problems, you always remember that you have yourself. Group therapy and individual therapy are different degrees of impact and effectiveness. As well as with trainings: it is possible to achieve by personal trainings in three months the same result you get in the year of group sessions. There are as many directions of psychotherapy as the directions of fitness, but the main is again a qualified specialist.
I am happy to share these tools with you and sincerely hope that with the help of them you will be able to find inner peace. Peace is already inside you, just try to let it open. 
Author – Anastasiia Vekua