August 3, 2018
13 facts about your future Pilates teacher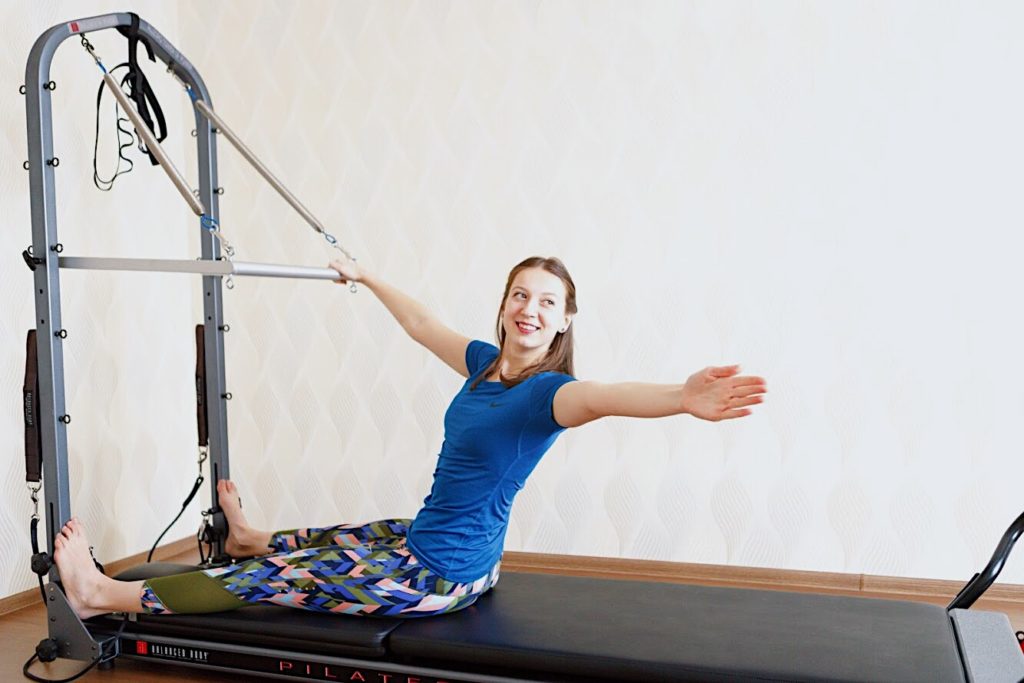 1. I am training on a two-year American program Lolita`s Legacy for Pilates teachers. This program founded by the disciple of Joseph Pilates himself, Lolita San Miguel.
2. I give Pilates classes in Ukrainian, Russian, English and Spanish.
3. I am the trainer of the US Ambassador to Ukraine.
4. I give classes to representatives of diplomatic missions in Ukraine from 17 countries.
5. Created a website a year ago, sia-radet.com.ua, which already has 32 useful articles about health.
6. I am working in fitness and recreation for 7 years. I take my training spirit everywhere, just in case. And the case is almost always there. So, all members of my family and friends do Pilates in their fitness program.
7. I`ve opened in March a cozy home-studio, which is equipped with Pilates apparatus. So, clients train in a comfortable environment, and afterwards we can ceremonially drink a good Chinese tea or just chat, without hurrying.
8. I am a certified leader of hiking trips to the mountains, therefore every year I take groups to practice Pilates and Qigong far from city bustle and routine.
9. I believe in the connection of mind, body and spirit, as well as in the holistic approach that is used in Pilates. I also study other techniques, tools and methods of working with this triad. All that I use in working with a client, of course just after I passed it through myself.
10. I believe that human body is genius, so I work with the client carefully, watching for body response to the exercise. I believe that clients`s body knows more than I do.
11. Every week I take a personal Pilates session from teachers whose qualifications and experience are higher. 
12. I love to read. Any free minute on a stable surface I use for reading. That's why my choice is public transport as I would not read a book every week while driving a car.
13. I want to try myself in role of dj. I love high-quality music and dancing for pleasure.
Have question? Do not hesitate to ask in comments!